CON Bay South is fortunate to have a number of rivers and brooks flowing through all the communities that  make up the town.
Conway's Brook
The brook originates in Big pond and flows through the country and empties into Long Pond. I have done some trouting in Big Pond and I recall late one evening hooking a large mud trout and losing it just as I was about to scoop it from the water. There are a few swimming holes that some of local people still use in the summer time.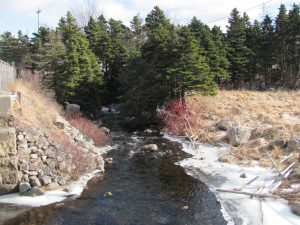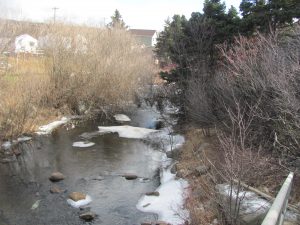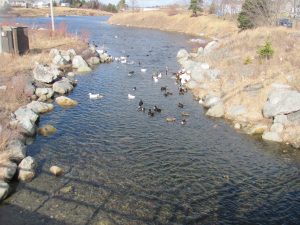 Manuel's River
Many of us have had a lifetime experience of living near Manuel's River. For me personally, this river holds so many memories as I walk the trails that have given so many access to it's beauty and uniqueness.
I have swam or waded in most of the pools from the flats to the upper canyon. Our favorite swimming holes wee the flats, the scrapes below Powers Court and Bergs. Also, the falls below the bridge and the upper and lower canyon.
Back in the sixties and seventies, trouting was always fun and usually rewarding. We would watch the sea trout from the cliffs above bubble pond.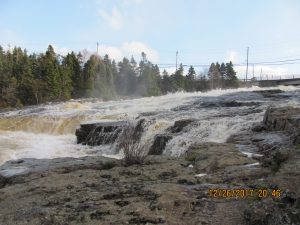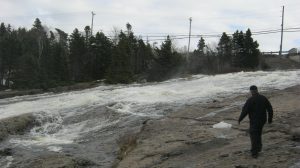 Kelligrews River By Kiwanas