Many of us have had the lifetime experience of living near Manuel's River. This river holds so many memories  for me. It is a pleasure to walk the trails, that have given so many people access to it's beauty and uniqueness.
I have swam or waded in most of the pools from the flats to the canyon. Our favorite swimming holes were the flats, Bubble Pond, the scrapes below Powers Court and below Bergs. Also the falls, below the bridge and the upper and lower canyon. Trouting was always fun and usually rewarding back in the sixties and seventies. We would watch the sea trout. from the cliff above Bubble Pond.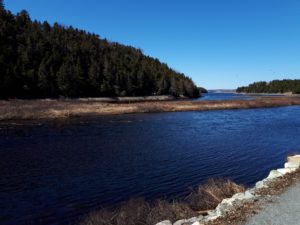 Donna Wiscombe Photo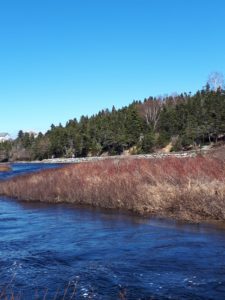 Donna Wscombe photo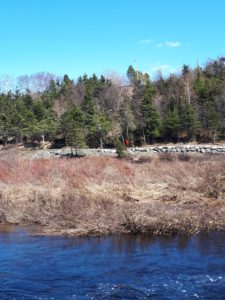 The falls, below the bridge, on Dec 27th,2017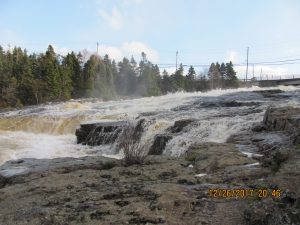 The canyon video Steve Wiscombe
Father Jackman Story
Father Jackman was the priest for The Catholic parish of Topsail and they owned the Power's Court property. There were meadows on the property as well as a meadow that ran along the river to Bubble Pond. Father Jackman would visit this spot and could be seen reading his bible. Although we wern't catholic we respected and revered father Jackman and he always greeted us with kind words. One day, my brother Sam and our friend Johnny Cairns were throwing rocks from the cliff to see if we could reach the meadow on the other side of Bubble Pond. We didn't see Father Jackman until he looked up and saw us. throwing the rocks. When we realized he was there we ran home and feared that he would tell our parents. We made sure that we stayed away from this area as we knew the day that he would be there.
More memories to follow..Got one to share..steve@cbsnl.com